Fiber strengthens and empowers each component it intertwines with.
In today's world there truly is a need for speed
In the modern era, there is an undeniable demand for quickness and efficiency.


We have made quality our habit. It's not something that we just strive for – we live by this principle every day.
We help Create the best Connectivity across Uttarakhand.
Windstream provides 100% truly unlimited internet to all the users across Uttarakhand with 100% Optical Fibre presence and proposes to deliver the most cost effective plans and services to all residents in Hero Reality.
Mitigate household tensions.

As we adopt remote work, sever cable ties,
and elevate gaming immersion, dependable, unwavering speed becomes not just a luxury, but an indispensable lifeline.
Streaming
Enjoy a vast selection of your preferred content—shows, films, sports, news—on any device, whenever you desire.
Home Automation
Experience seamless living with cutting-edge home automation solutions that enhance convenience, security, and comfort.
Teleworking
Enable remote connections through telecommunication for seamless communication.
We're all about speed. Experience lightning-fast fiber internet that keeps you ahead in the digital race.
Our team is here to serve with a smile. Expect top-notch customer service and a friendly, helpful approach.
As a local provider, we're deeply invested in our Minneapolis community, working tirelessly to bring you the best in high-speed internet.
Tailor your internet experience to fit your needs with our range of customizable options seamlessly.
Seamless Streaming: Your Gateway to Limitless Entertainment Choices
Cable's glory days lie in the '90s. We dispel the complexity of "cutting the cord" by introducing a streamlined streaming solution, uniting everyone with their desired content.

Whether it's network shows, binge-worthy series, top-tier sports, blockbuster films, or real-time news, enjoy them all at your convenience. Our fiber connection combined with your chosen streaming service offers unparalleled ease, letting you watch on any device, on any platform, whenever you please.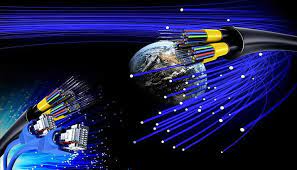 "Unmatched Satisfaction: The Power of Word-of-Mouth Praise from Our Customers"
Don't take our word for it—take it from your neighbors. When asked, "Would you
recommend Windstream to a friend?" a staggering 99.9% of our customers
enthusiastically said yes. Now that's what we call the epitome of Minnesota kindness.

Basic internet access suitable for light browsing and email.
For streaming and general online use.
Ideal for HD streaming and online gaming.
High-speed internet for multiple devices, gaming, and HD video streaming.

Half-Yearly and Yearly Discount
Ultra-fast speeds for heavy internet users and multiple number of devices.

Half-Yearly and Yearly Discount
Lightning-fast internet for seamless 4K streaming, online gaming, and more.

Half-Yearly and Yearly Discount
  +91-9058133332
   info@windstream.in